We understand how valuable maintaining a clean and sanitized environment is to the success of your business.
Whether it is a one-time service call or an ongoing maintenance program for multiple locations, our service plans are designed to offer you the highest level of expertise in the industry.

We utilize several cleaning methods all of which are centered on our health-based cleaning system and utilize commercial-grade, HEPA certified products and equipment, such as our Hepa Backpack Vac with a 4-stage filtering system.
We incorporate a "top to bottom" cleaning strategy – working from the ceiling down to the floor to ensure that dust and germs are substantially reduced.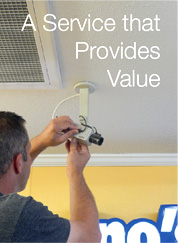 Light bulbs out? Faulty light fixtures? Roof leaks, damaged walls or ceiling tiles? All of our janitorial customers are automatically enrolled in our maintenance and repair service and qualify for our lowest competitive rates, which ultimately saves you money.
MPS, Inc. is always competitive and always the best value.
Restroom detailing every 24 hours or each visit
Dusting

H.E.P.A. Certified Vacuums that drastically reduce dust and skin cells
Polish/Dust all available horizontal surfaces
Baseboards, chair rails, picture frames
Cabinet facings
Doors, door handles, and kick plates

Floor Care
Floors are vacuumed nightly
Microfiber flat mop systems
Conventional mop systems replaced timely
Chemicals

Hospital grade cleaning chemicals
We use "Virex" the only state approved germicidal agent

Eye for detail

Disinfect/Wipe down patient and employee chairs (leather or vinyl)
Picture Frames
Wall hanging appurtenances

Alarms
Fire Extinguishers
Door casings
Entrance door glass cleaned every 24 hours
Personal Work Spaces that are cleared for us
Kitchen Detailing

Includes dishes being washed and restocked from Dishwasher
We supply the dish washer soap packets

Paper supplies restocked nightly
Trash Can liners replaced nightly

Cleaning trash receptacles when needed